Come and play with Nessie!!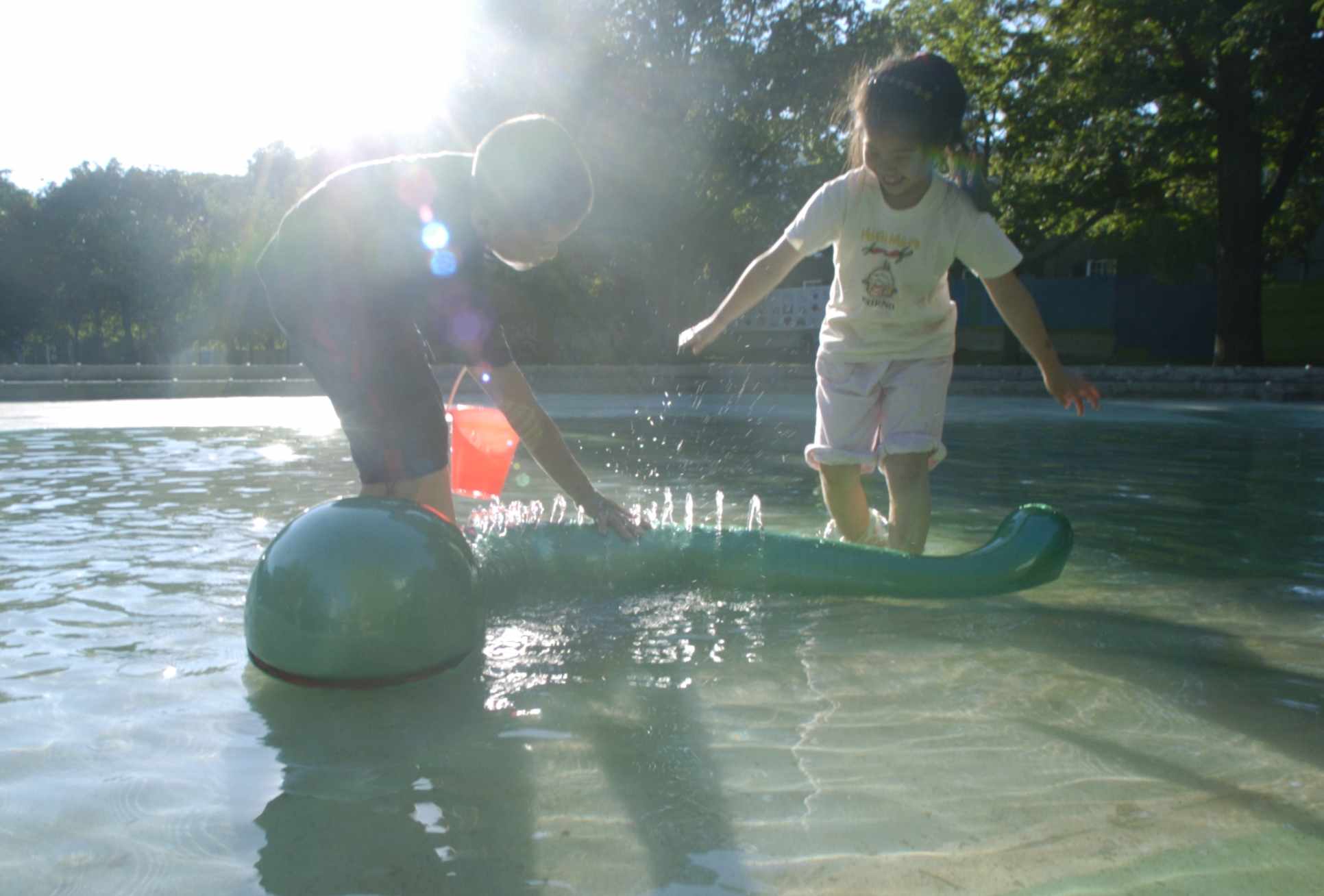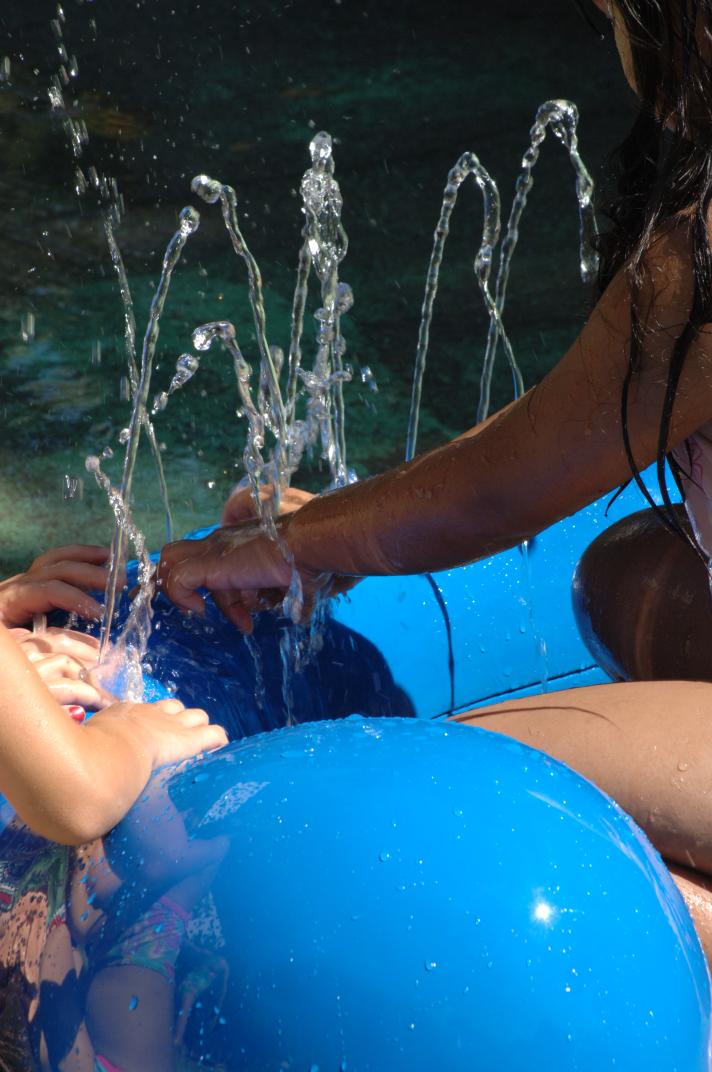 ---
Nessie sightings, past, present, and future:
S. Mann, R. Janzen, C. Aimone, and others will be performing on hydraulophone at Harbourfront in June: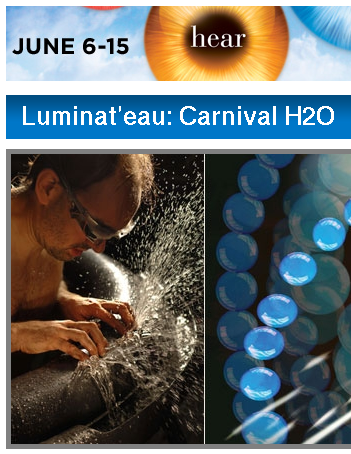 ---
Earth Day, 2008 April 22
---
H2Orchestra performing at ICMC 2007 in Copenhagen
---
H2Orchestra performing in New York, at NIME 2007
.
---
Make music with water!! Learn how to play an instrument that uses water instead of air!
Take a look and hear for yourself
.
Discover a fun and new way to learn music by using water whistling through small openings in a pipe. View a children's version of the
hydraulophone.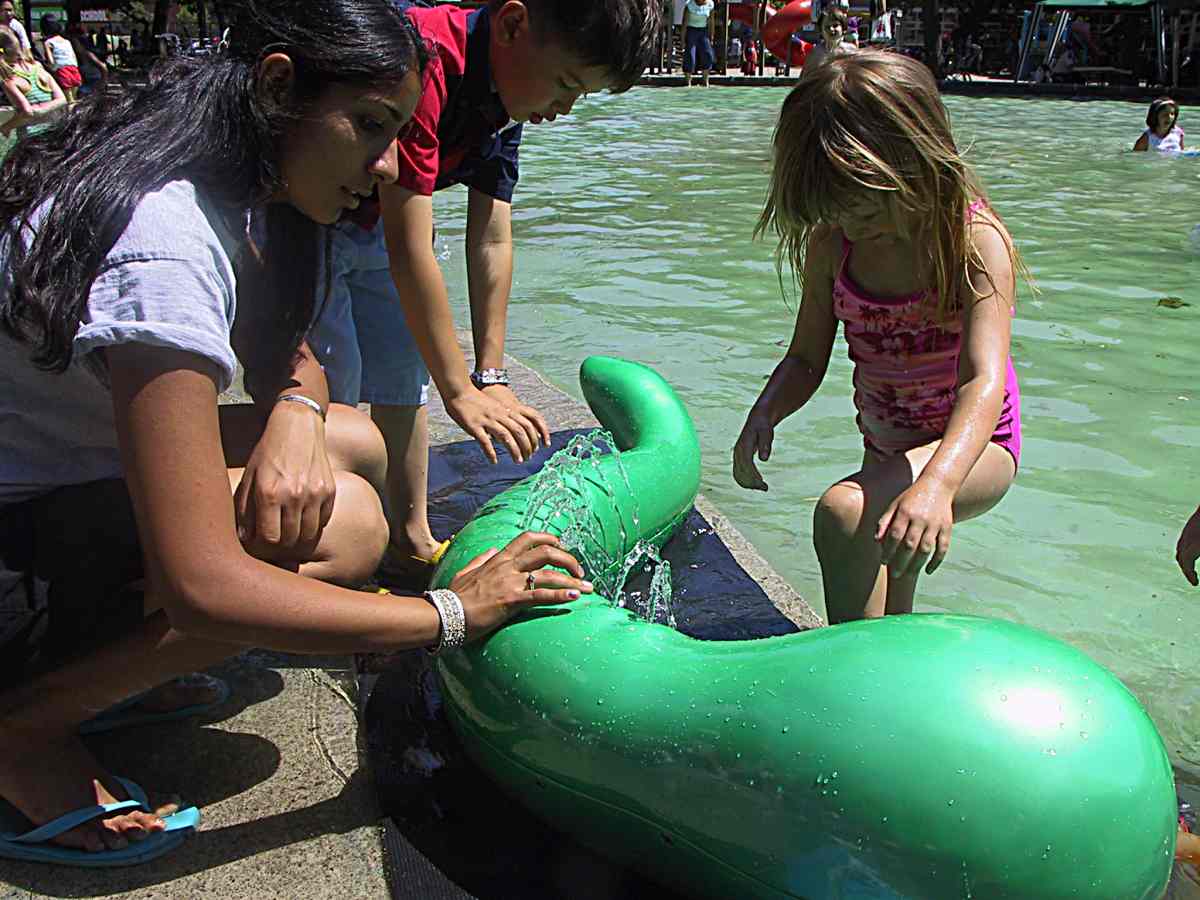 Meet the inventor, U of T Professor Steve Mann, who will demonstrate on "Nessie", the hydraulophone.
Music can make a splash, so we ask that children bring a swimsuit and towel. The activity will take place at the Athletic Centre,Teach Pool. There will be change rooms available.
Register
---
Janzen
in the news.
Hydraulophone in Experimental Musical Instruments publication
See and hear a musical composition for hydraulophone and orchestra: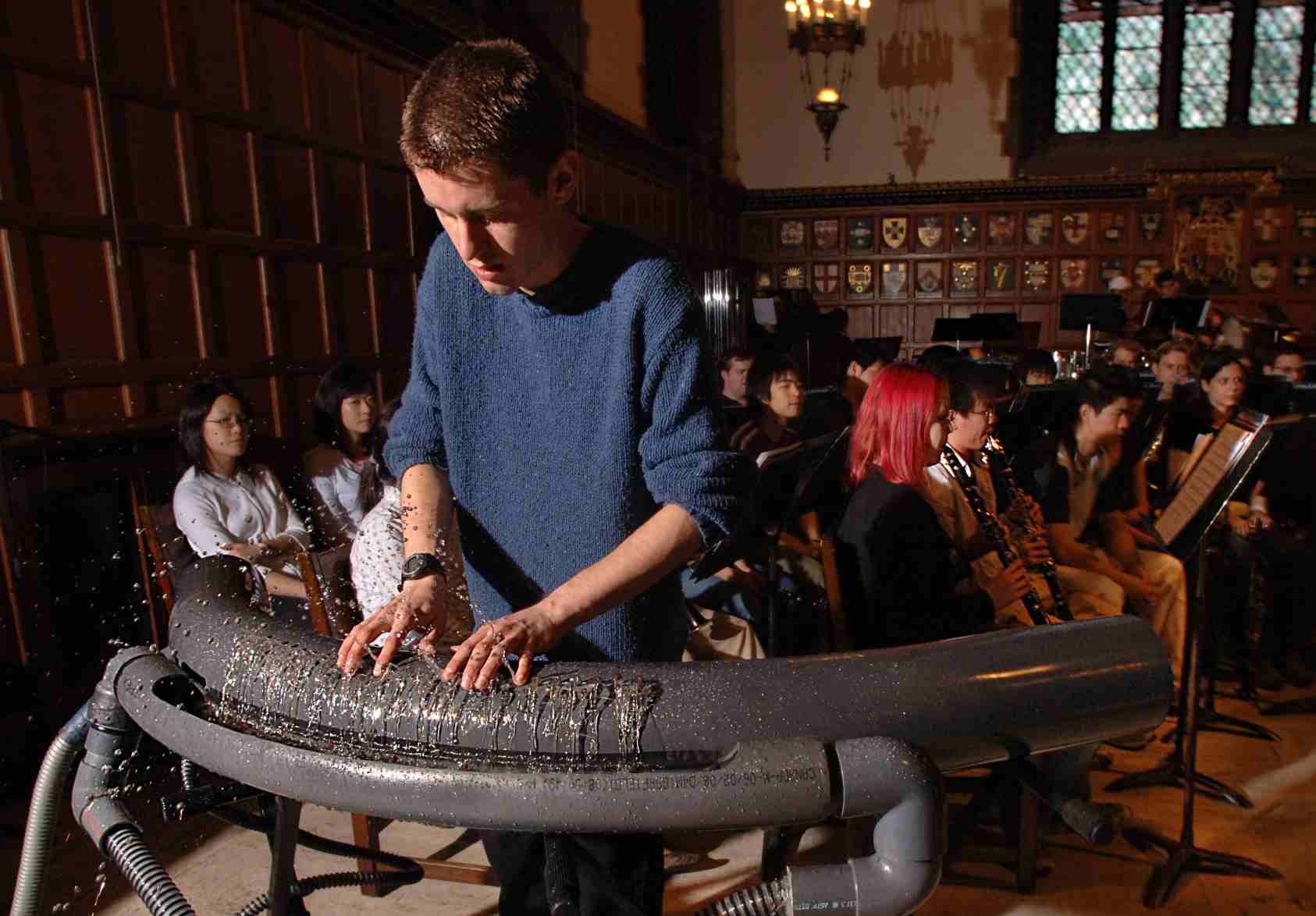 Nessie also played at BRAMPTON INDIE ARTS FESTIVAL and the Mayor of Brampton also played on Nessie.
---
Hydraulophone featured on Best internet videos
---
---
A more civic form of the FUNtain hydraulophone, with a degree of sophistication that appeals to adults and children alike, has
recently been installed at the Ontario Science Centre
.
---
Nessie is
part of Nuit Blanche, the all night arts festival
.
See Nessie in Dundas Square as part of the McLuhan Festival, Saturday, 2005 Sept. 24th, 2pm
See Nessie in Grange Park, Canada Day, 2005 July 1, 10am to 5pm.
See Nessie in Greenwood Park, Thursday, 2005 July 7, 6pm until sunset.
Nessie is reserved for being played at an undisclosed location, Saturday, 2005 July 23rd, 10am to noon, for a private function. (Contemporary jazz/funk hymns, such as "Sing Hallelujah to the Lord".)
See Nessie at the Beaches Jazz Festival, in Kew Gardens Park, in the wading pool, Saturday, 2005 July 23rd, 1pm to 4:30pm.
See Nessie at Christie Pits, Saturday, 2005 July 23rd, 6:45pm to 8:45pm.
See Nessie in Grange Park, Thursday, 2005 July 28th at the Crazy Carnival, 11am to 5pm.
See Nessie in Kensington Market, Sunday 2005 July 31st, at the Kensington Water Festival.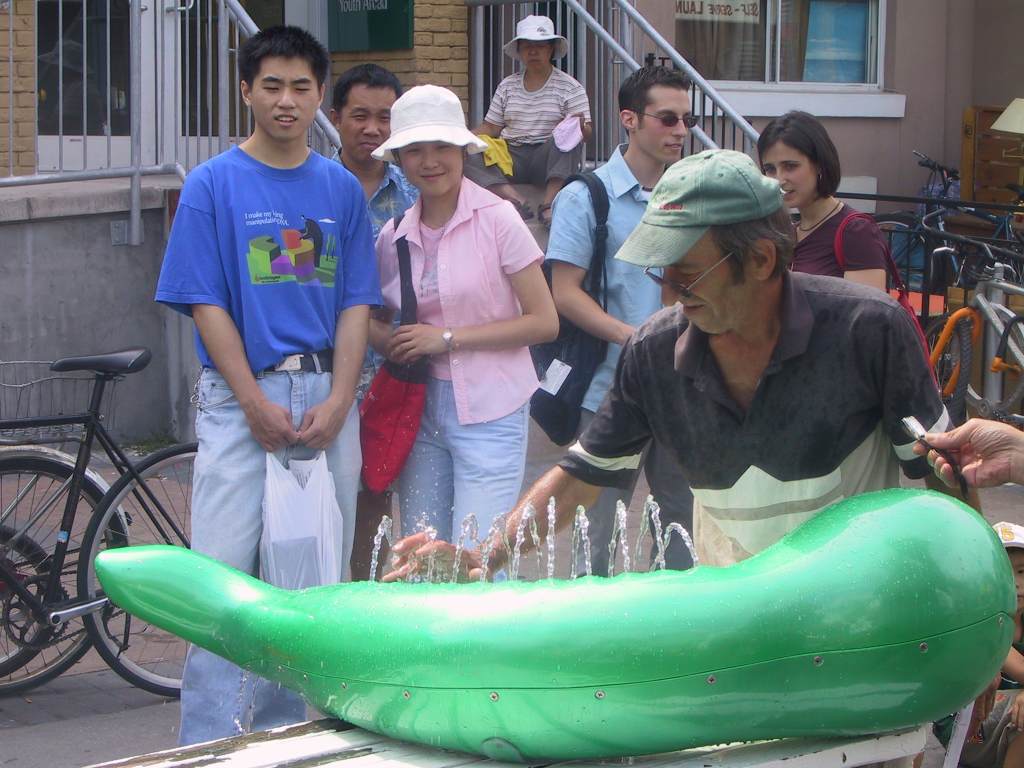 ---
H2Orchestra was formed by S. Mann in the early 1980s. Inspired by the sounds made by liquid nitrogen, he invented the hydraulophone, a new musical instrument that runs on water.
H2Orchestra uses all four "Elements" of H2O:
---

Solid H2O

---

Liquid H2O

---

Gas H2O

---

Plasma "H2O"
(Ice)
(Water)
(Steam)
("Lightening")
("Earth")
(Water)
("Air")
("Fire")
Pagophone

---

H'phone

---

Idratmosphone

---

Plasmaphone

---
These four new instruments, invented by S. Mann, each work with one of the states-of-matter (Elements), as follows:
Frozen H2O represents "Earth";
Liquid H2O is Water;
Gaseous (vapour) H2O represents "Air";
Underwater Plasma "H2O" represents "Fire".
---